"There's an app for that," seems to be the saying today. This is especially true for  millennials. But there's really no age limit for the various apps you can find to enhance your life and work.
In fact, you can find countless apps designed specifically with the freelancer in mind. This is no surprise with there being over 56.7 million freelancers in America alone.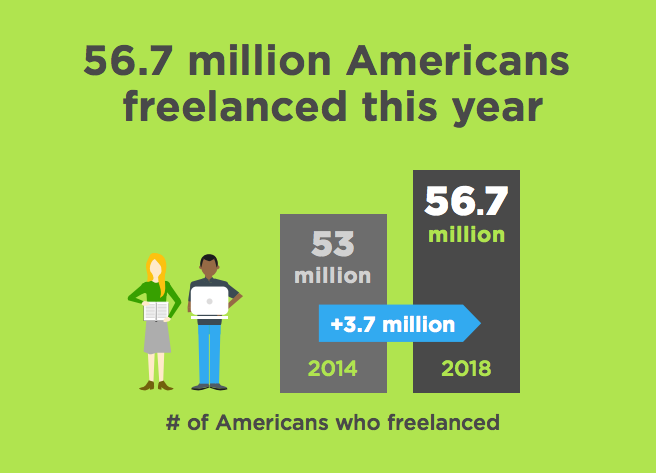 But which are the best apps for freelancers? This large group is consistently searching for ways to improve productivity, balance their work and life, and ensure timely payments.
So let's take a look at 10 apps you should be using as a freelancer.
1. Gmail & Google Apps
Now, this may not seem like an app that's worth listing, but when you take a close look at all of its features, you'll see why it's one of the best apps for freelancers in 2018.
The Gmail app allows you to check and sort emails, and create to-do lists.
Also, it connects you with multiple platforms that can enhance your freelancing career. There's Google Drive, which you can use to store all of your documents and files you upload from your computer or mobile device.
Then there's Google Docs, Google Spreadsheets, and Google slides, which are all saved on the cloud. This means you can access them from anywhere you have an internet connection.
Plus, you can share them with team members or clients at the press of a button.
And let's not forget about communication – Google Hangouts is a chat messenger you can use for video conferences.
You can download all of these Google apps to streamline your projects and meetings.
There are some freelancers who have issues with maintaining a healthy work-life balance. Freelancers oftentimes work long hours each day and take few, if any, breaks or vacations.
Cushion is an app developed by a group of freelancers with a similar problem. They wanted a platform that would allow them to manage and plan their year.
So the app allows you different unique views to better handle your schedule. For instance, you can zoom out and see a broad view of your workload for the whole year.
You can also use it to note hour commitments for each of your clients and color code them for organization. The app also tracks payment and turnaround delays.
This app has a free trial you can use to test it out before paying the $8/mo.
Managing your time as a freelancer isn't always easy. You may have an influx in clients and projects in any given month, which can throw your whole schedule out of whack.
The key to being a successful freelancer is learning how to master time management.
And since there's no way to slow down time or extend the day, there are other methods you can use.
One, in particular, is the Pomodoro Technique. If you're not familiar with this, it's simple.
You set a timer for 25 minutes and work non-stop without distractions on a task. Then you go on a 5-minute break. Once that's over, you restart your 25-minute timer and continue the pattern for however long you plan to work that day.
After about 4 Pomodoros, you can take an extended break for 30-60 minutes. Then rinse and repeat until the end of your workday.
It also records your sessions in timesheets so you can better understand where your time goes each day. And which tasks you spend too much time on.
Having a way to save, organize, and share your files and folders is key as a freelancer. With Dropbox, you can do that.
Once downloaded, you can sync all of your devices using drag-n-drop features. Now, you can have access to those important documents while on the go.
You can use your laptop, tablet, or smartphone to gain access to these files and even share them with others. It's a great alternative if you're not really a Google Drive fan.
You do get free cloud space but will eventually have to upgrade.
Getting paid by your clients is incremental to the success of your freelance business. Invoicely is an excellent tool you can download to send e-bills and e-invoices at the press of a button.
You can do this right from your computer or smartphone. There are already over 100K small businesses using this app because of all of its powerful features.
For example, you can create customized business reports and summaries to get an understanding of your business's current financial situation. This includes tracking your time, mileage, and expenses.
Then to make invoicing even easier, you can use the platform to accept online payments via credit cards or payment gateways.
If you're looking for a way to create professional-looking invoices and bills, then this is worth a try.
Related: 6 best Tools for Freelancers
Some people are more visual than others. If this sounds like you, then MindMeister is a must-have.
With this, you can toss out your paper and whiteboard mind-mapping. This app replaces that in a cohesive way, enabling you to visualize your thoughts.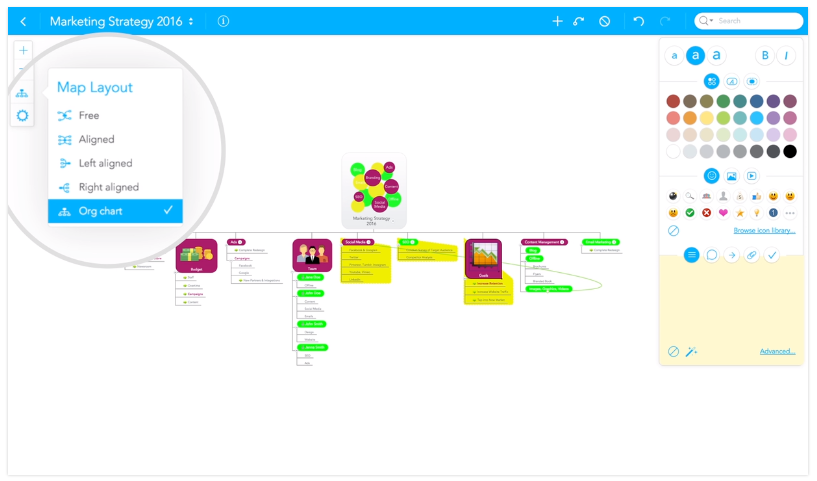 It's an excellent way to capture your ideas and share them with others. Whether you're brainstorming for a book, screenplay, construction project, or any other tasks you're managing – this app can help you.
The team collaboration features and professional presentations can make taking your projects from concept to completion seamless.
If you're constantly writing up proposals, then you know how important presentation is. Proposify is a great tool you can use to create proposals that look professional.
It's also great if you're a freelancer who's just starting out. It comes with metrics, easy-to-use design tools, and a content museum to browse through.
This is great because you can see how past proposals are written and designed to help you flesh out your own unique proposal. Then you can sync the software with your invoicing and CRM.
This makes it easy to work on proposals as a team and get paid to commence the project once the client accepts the proposal.
It's also worth noting that the management tools grow with you so it accommodates bigger teams.
At the end of the year (or even quarterly), freelancers must do their taxes. But in order to report the correct income during tax season, you need to receive 1099s from your clients.
To ensure this happens, you have to submit W-9 forms to your clients with your name, address, social security number, and signature.
Since a W-9 is required for any client that pays you over $600 per year, it's good to have tools to streamline this process. And that's where TOMO comes in.
This is a secure app you can use to create and send your W-9s. Also, it saves your information so you don't have to keep entering it each time you create a new one.
That's one less task you have to spend time on.
Who doesn't want more freedom? Well, with the Freedom app, you can get just that.
It works by blocking out features on your smartphone that eat up your time.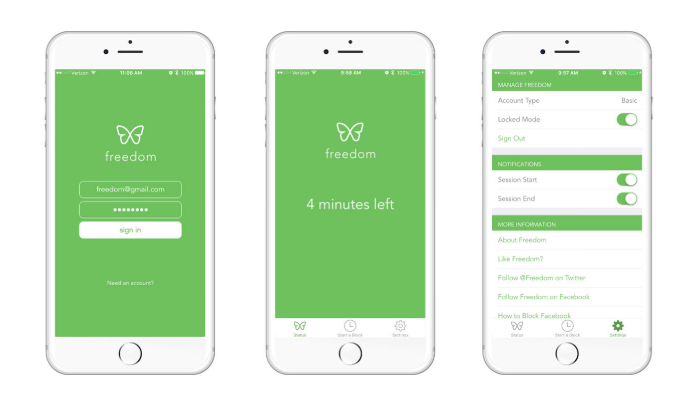 You can set this up so that your messengers, social media, and other distracting apps are temporarily blocked. And even better, you can use this on your laptop as well.
Freelancing means more freedom to work when you want. But it also means you're free to get distracted.
Any freelancer today knows how difficult it can be to stay on task when life has so many disruptions to throw our way!
Imagine being able to make an agreement via email and then have that agreement turned into a legally binding contract. Well, now you can do with an app called Shake.
You can think of this as your virtual handshake. Once you and a client agree on the number of drafts, revisions, price, and deadline, then the app will draw up a contract with all the legal terminology.
It's available for both iOS and Android and should be a part of every freelancer's business toolbox.
Start Improving Your Freelance Business Today!
When you become a freelancer, you become a business owner. In order to run a business properly, you need the right tools.
And as you can see in this list of best apps for freelancers, there's a number to choose from. Deciding which apps to download will come down to what issues you commonly run into as a freelancer.
If you're struggling with making proper proposals, then Proposify may be for you. Or if you need better time management, then Focus Booster is worth a look.
There's something for every freelancer if you know where to look. Nearly 70% of freelancers say technology makes it easier to freelance.
So give the applications on this list a try. Let us know in the comments if any of them helps improve your freelancing or if there are other apps you'd like to recommend!