So you have escaped the 9-to-5 and have become your own boss. Congratulations! But being a freelancer is not easy, as you need to take care of all the aspects of your business, from finances and bookkeeping to sales and marketing. Luckily, there is no shortage of freelancing websites and blogs with advice and tips to help you succeed in your quest.
Here is a selection of ten blogs that offer useful information for freelancers.
1. Freelancers Union Blog
Freelancers Union is a non-profit organization representing independent workers in the United States.
Since its founding, Freelancers Union has fought for and won protections for freelance workers and has successfully advocated for new healthcare models. In 2016, Freelancers Union led a victorious campaign in New York City giving freelancers unprecedented protections from nonpayment.
The Freelancers Union blog tackles topics ranging from portfolio or tax advice up to stress relief and productivity tips.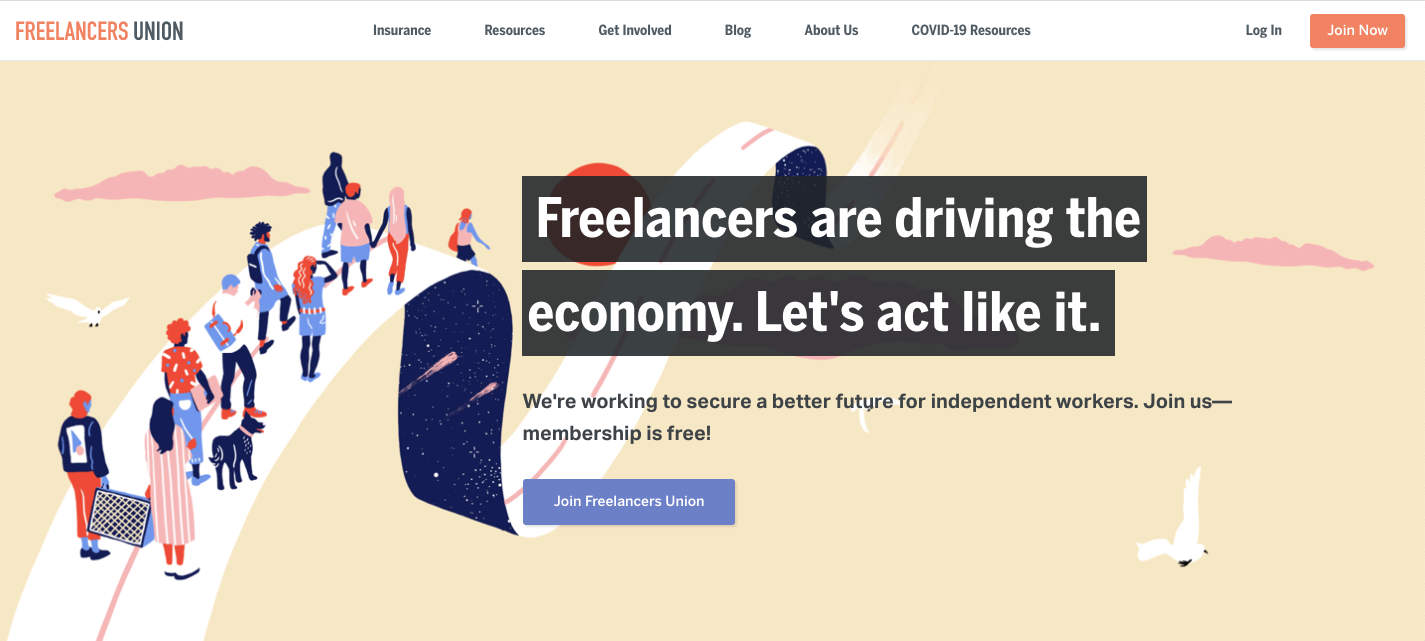 2. The Freelancer by Contently
Contently is a technology company that helps brands create quality content at scale. They provide enterprise companies with smart technology, content marketing expertise and vetted creative talent - journalists, photographers, designers and videographers.
Their Freelancer blog deals with topics such as how to save for retirement, how to negotiate your rate, how to measure the success of your podcast or how to freelance around the globe.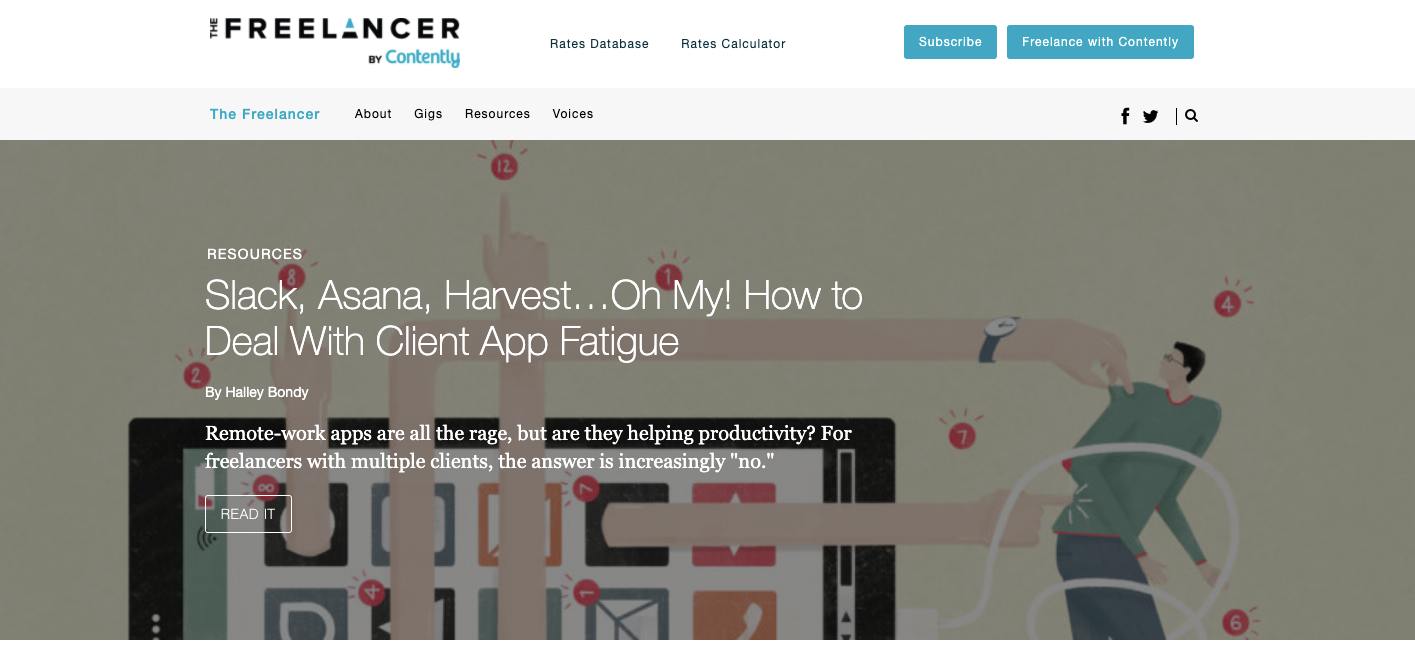 3. Lifehacker
Lifehacker is a weblog about life hacks and software that was launched in 2005.
Its blog posts cover a wide range of topics including technology news and general life tips and tricks. The website is known for its fast-paced release schedule, with content being published every half hour.
Lifehacker is one of the best productivity blogs and offers great resources for anyone looking to get things done, whether at home or at work, both on and offline, to be more efficient and more productive.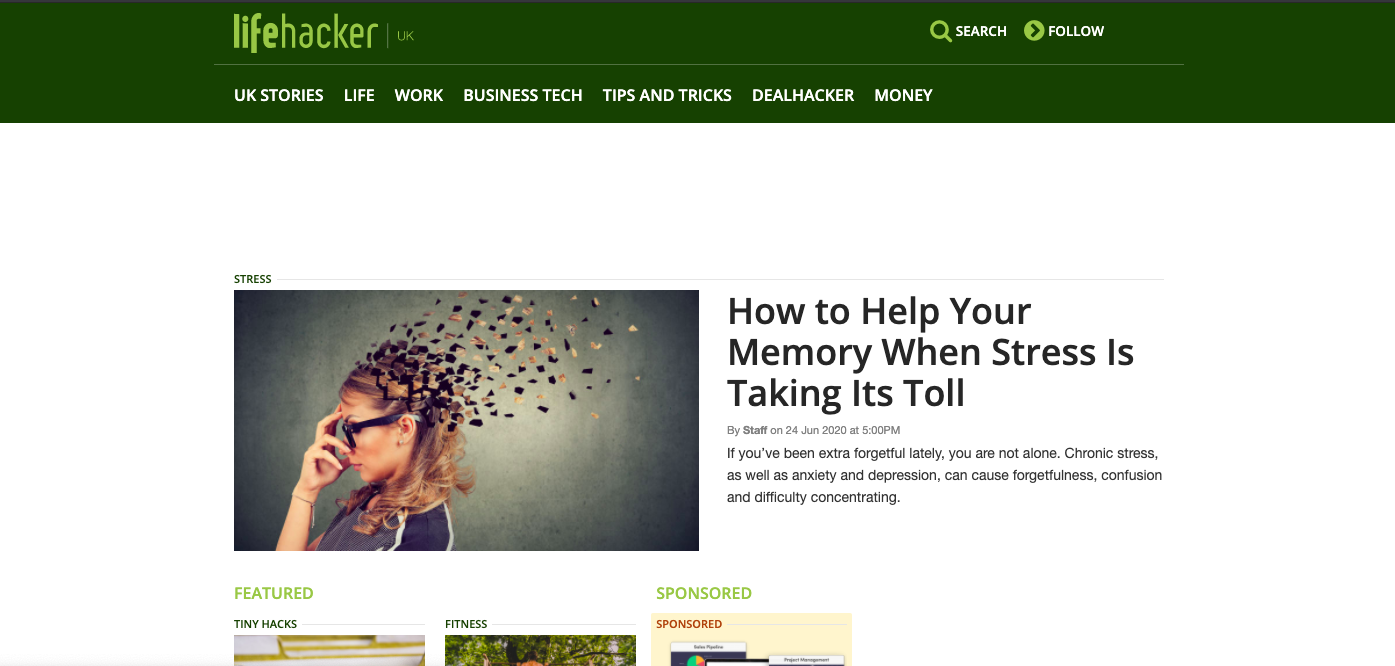 4. UpWork
UpWork, formerly Elance-oDesk, is a global freelancing platform where businesses and individuals can connect to conduct business.
The UpWork blog publishes useful articles for freelancers on topics such as remote work, soft skills, web design, digital marketing and many more.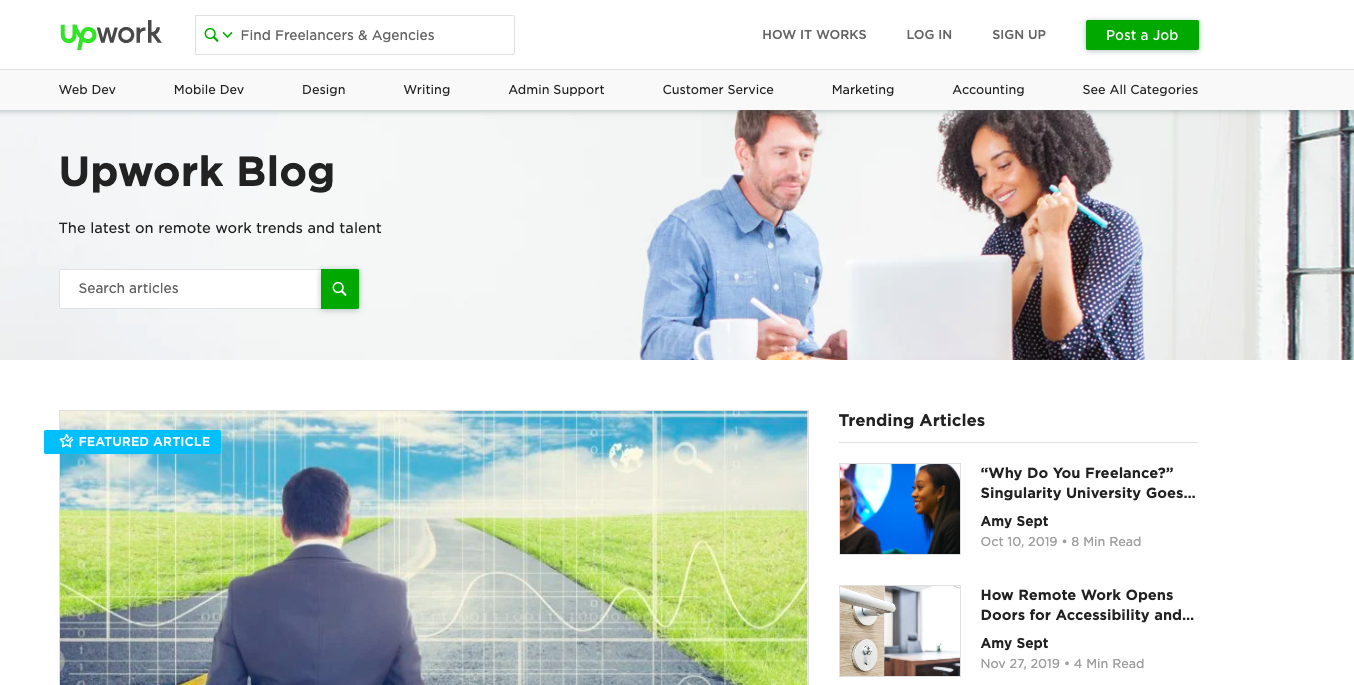 5. Entrepreneur
Entrepreneur is an American magazine and website that writes about entrepreneurship, small business management, and business. The magazine was first published in 1977.
Freelancers can find here many articles about how to manage all the aspects of their freelance business, as well as news about the newest technological and economic developments.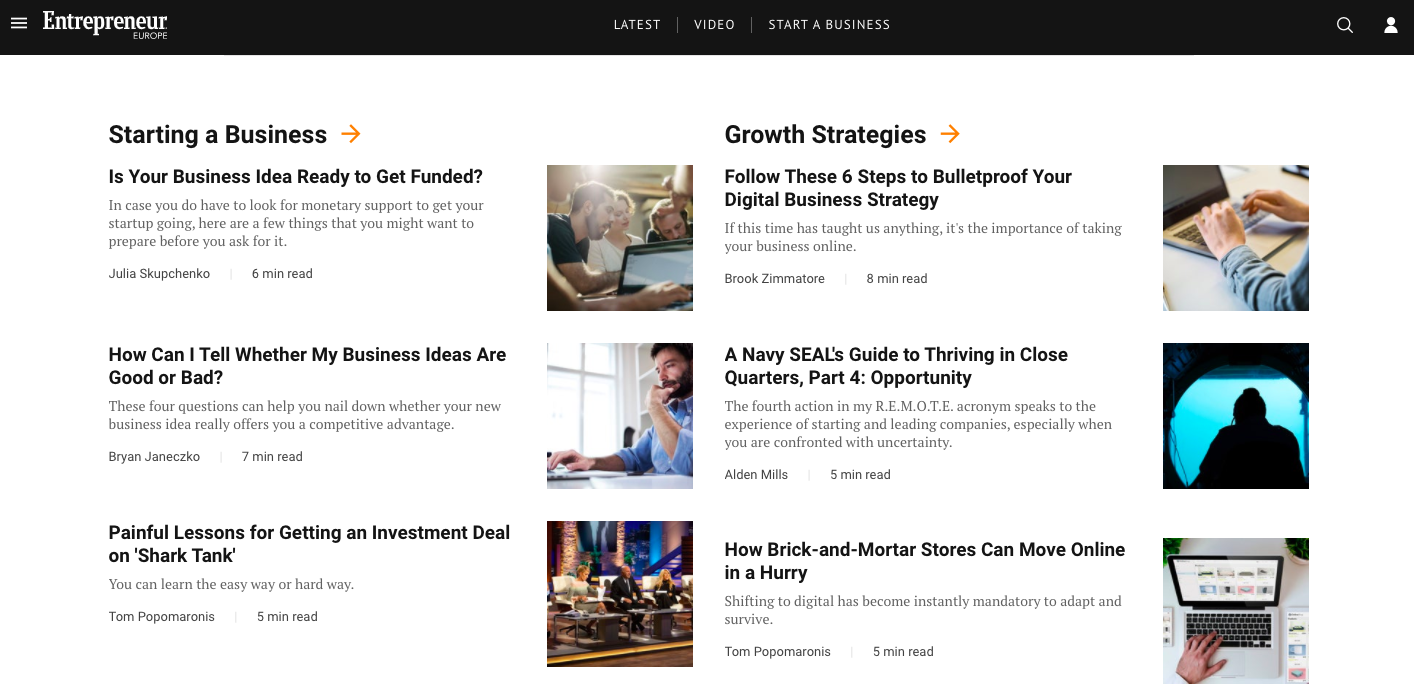 6. Mindful
A freelancer's life is as stressful as it is exciting. Stress, insecurity and too much work can lead to burn out, so make sure you take care of your mental health by using relaxation techniques and practicing meditation and mindfulness.The Mindful blog has very useful articles about anxiety, mindfulness, how to meditate and how to focus.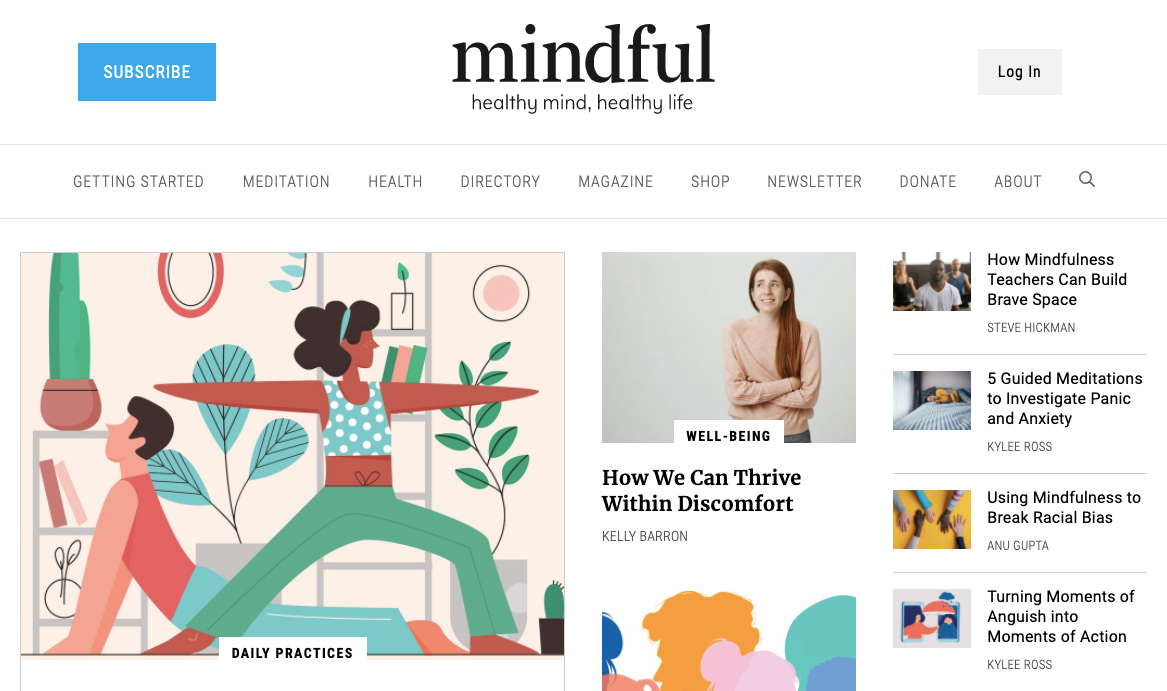 7. Freelancing Hacks
In Freelancing Hacks, the freelancer Jerad Perera, a 27-year-old freelance writer/blogger shares advice and tips from his experience of succeeding in the freelance world.
The blog is meant to be a guide on how to start freelancing for beginners, whether they want to freelance as writers, web designers or developers.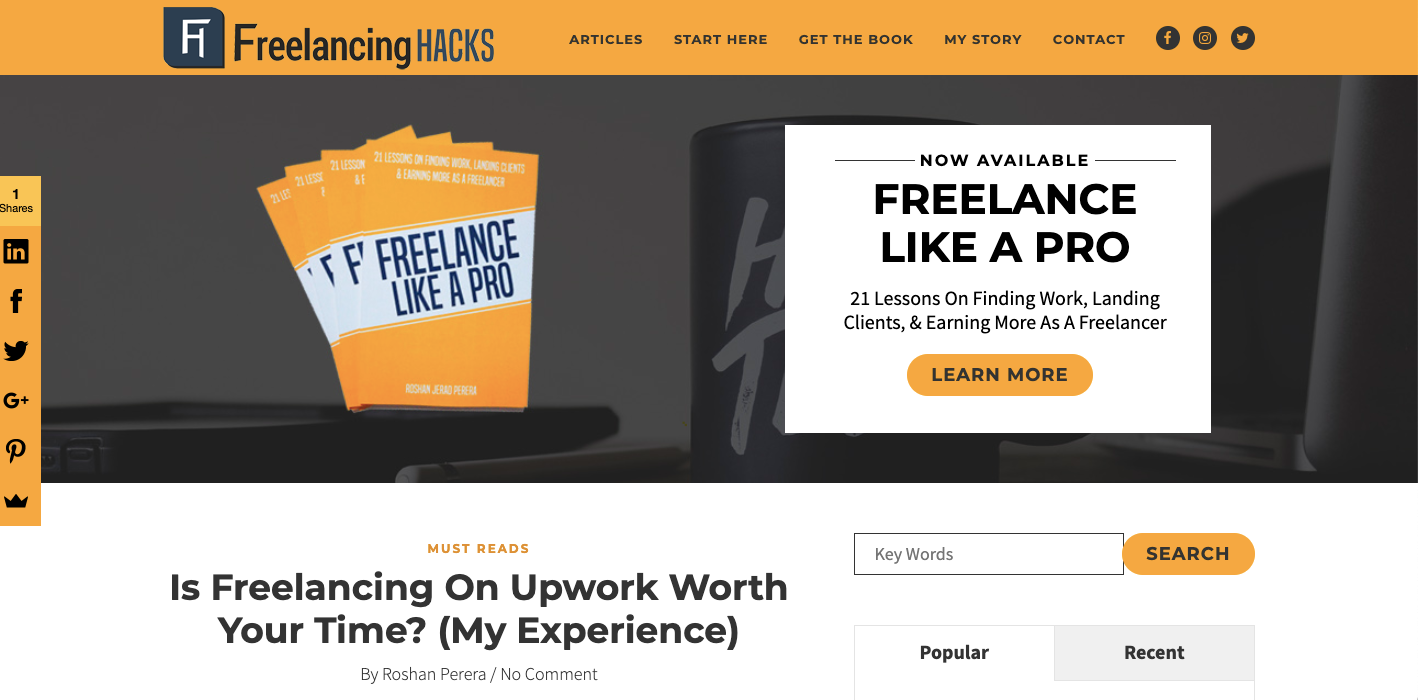 8. Bizsugar
Bizsugar is a blog for small businesses and freelancers offering advice in all aspects of managing a business. The topics range from sales and marketing tips, social media and blogging to goal setting, financing and loans.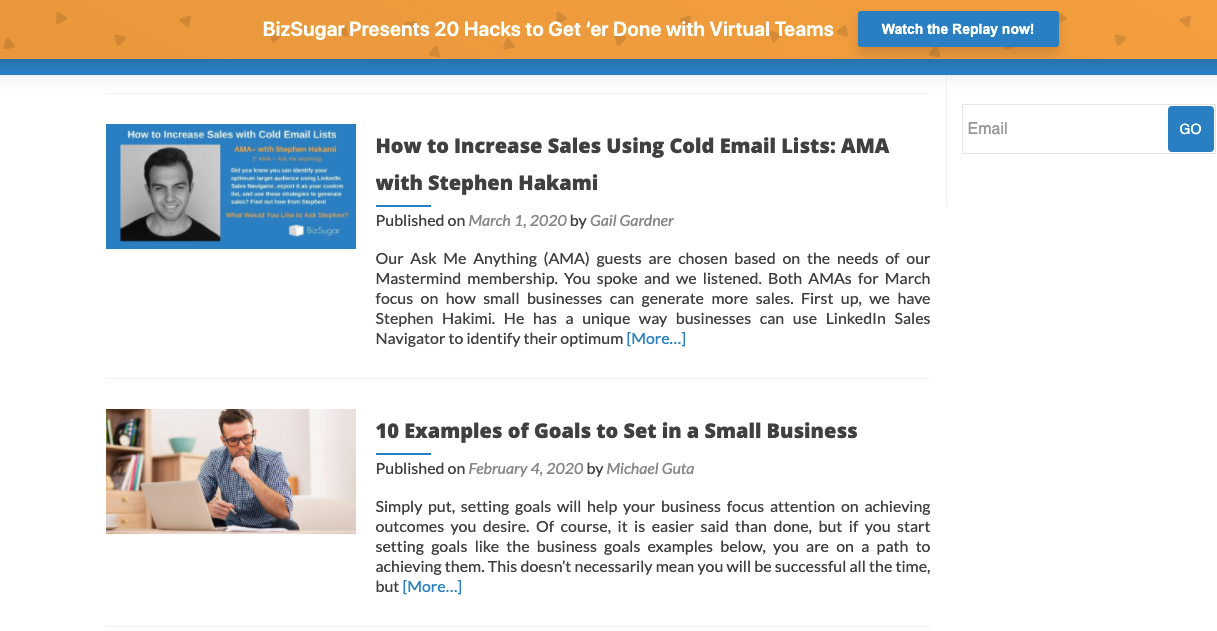 9. Smallbusiness.co.uk
Smallbusiness.co.uk is not only a freelancing blog, but here you can find a lot of tips on how to become a freelancer in the United Kingdom, where to get support, how to start a business as a single parent, how to find your work-life balance and many other topics.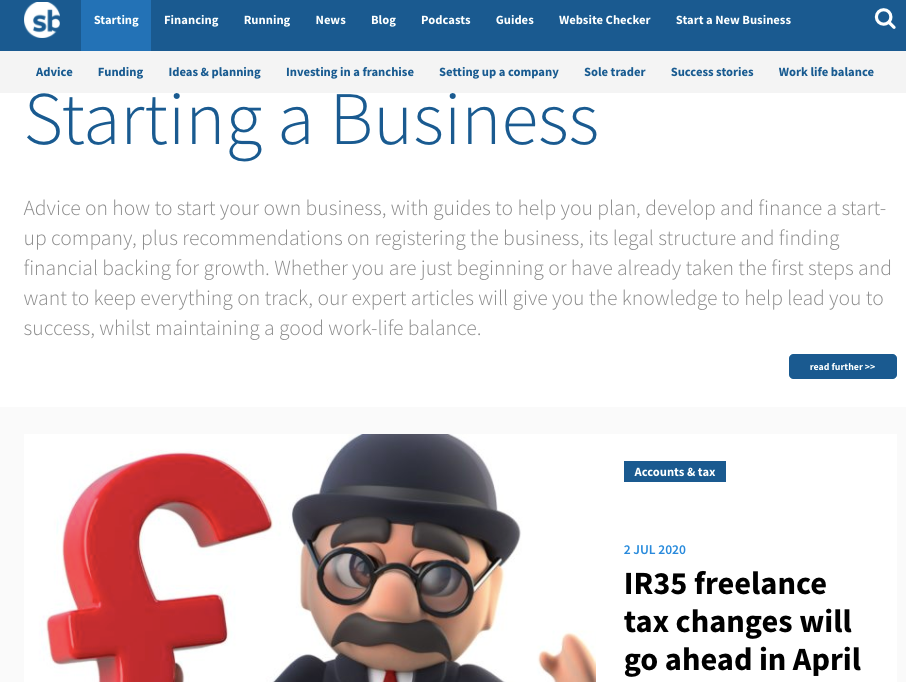 10. invoicely blog
Last but not least, on our invoicely blog we share helpful freelancing information and tips. Among other topics, we show you how to write an invoice that gets paid on time, how to build a client base from scratch, how to deal with an angry client or which the most common bookkeeping mistakes are and how to avoid them.