Sometimes you have more than one contact in a client company and sending your invoices to more contacts increases the chance that they will be seen and paid in time, even if one of your contacts is out of the office. With invoicely, sending invoices to multiple contacts is as easy as sending an email to more recipients. Read this short article to find out how to do it.
After you finish writing your invoice, scroll down and click the gray Invoice Settings, Payment and Delivery box on the bottom right side of the invoice.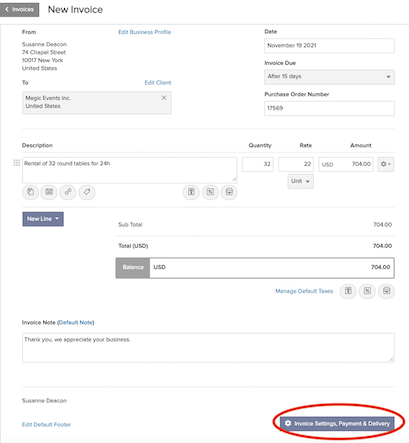 This will take you to the Invoice Settings page.
Once there, go to Delivery and choose Send a Custom Email (instead of Send Default Email to Recipient).
Then enter the email addresses of the clients you want to send your invoice to, in the To field, separated by comma (,) like in the example below.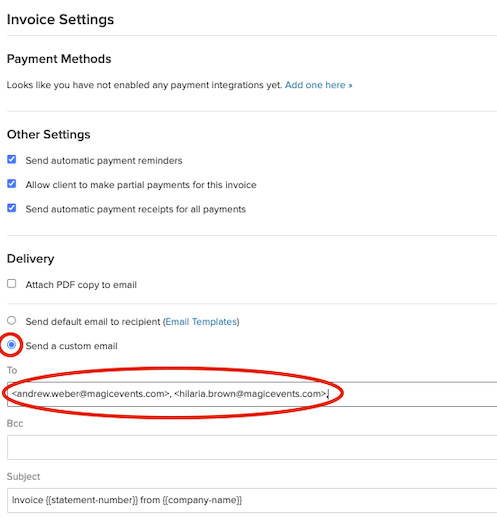 Press Enter and you're done. Now you can continue editing your invoice or send it.
If this post hasn't answered all your questions about sending an invoice to multiple recipients in this post, try taking a look at our help center or contact our friendly customer service.