There's no denying it – freelancers make the world go 'round. Businesses are hiring them left and right to perform all sorts of services, including web design, writing, photography, sales, and more.
In 2017, the freelancer population in America reached an astonishing 57.3 million. That's a 4 million increase since 2014 and accounts for roughly 36% of the US workforce.
If you're a part of this growing trend, then it's time to prepare for competition. And what better way to do so than with a professional website?
The good news is there are freelance WordPress themes you can use at a low cost. If you're looking for a way to showcase your skills, then continue reading!
What Features to Look For
Before we begin showing the best WordPress themes for freelancers, it's important to cover what you should be looking for as a freelancer.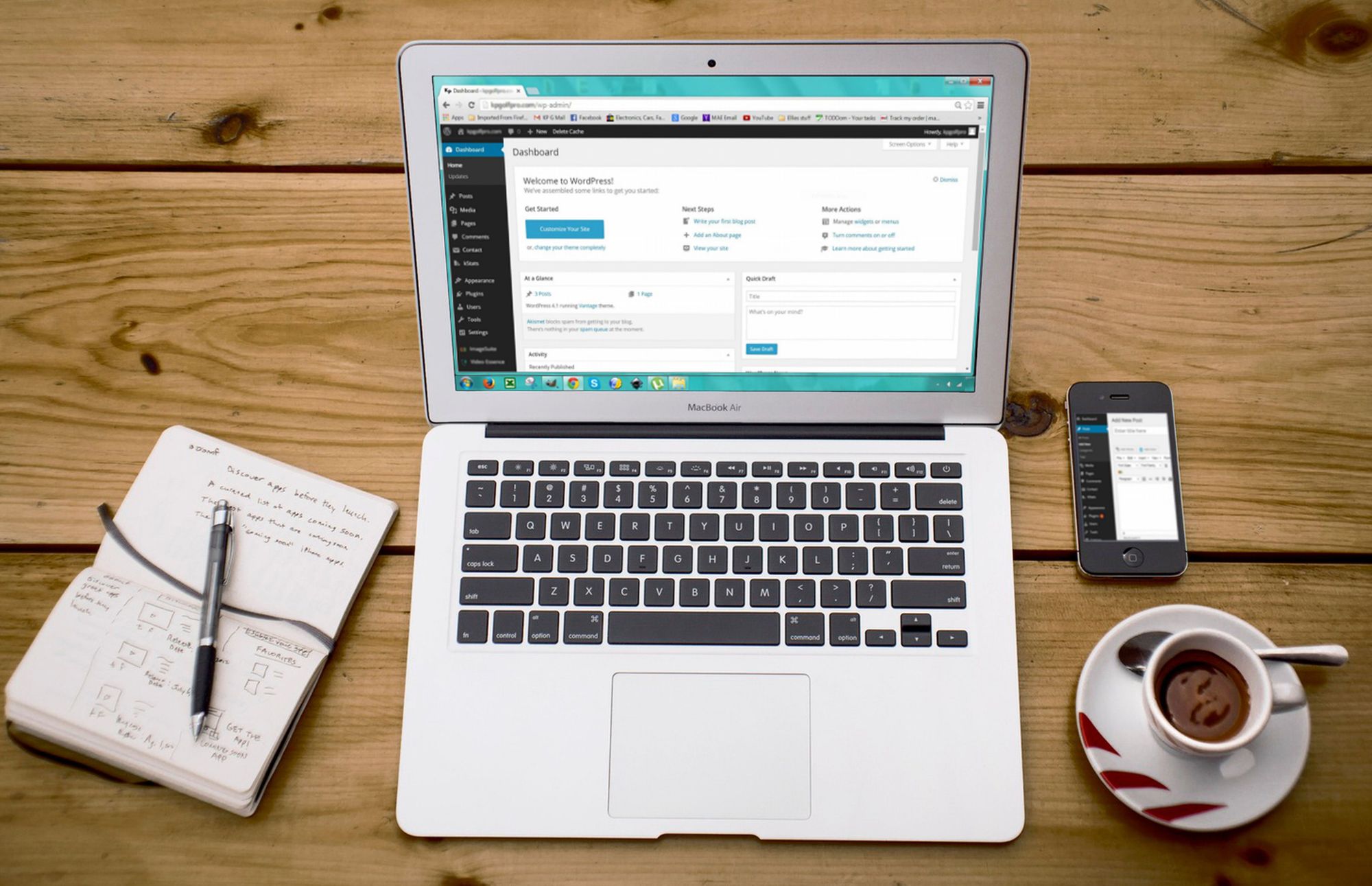 It can be a bit confusing pinpointing the best theme to use since there are thousands to choose from. So here's a quick rundown of the features you want to look for:
Customized portfolio with its own dedicated page
Presentation options that include grid, masonry, and list
Slideshows (great for photographers, artists, and other visually-talented freelancers)
Item descriptions that allow you to give details about each project in your portfolio
Backgrounds and parallax sliders
Video backgrounds as another option to showcase your handiwork
Galleries to showcase more of your work (videos and images)
With features like these, you can ensure you're equipped with the tools you need to show off your expertise.
Then once your portfolio lands you your first set of clients, be sure you have an invoicing platform like Invoicely. This way, you can send clients professional invoices that further build your reputation.
Here's one that's trending on WordPress. This theme is great for freelance writers, shop owners, illustrators, photographers, designers, and so on.
There are different customizations you can make to showcase your skills effectively. For example, there's the never-ending scroll (great for blogs) and another with galleries and slideshows.
All of the designs are responsive, so they'll work on both desktops and mobile devices. And even better, you don't have to be a designer – there are pre-made demos you can use to get started.
Then you can change the typographies to make it unique to your own brand.
This theme isn't free – you can expect to pay around $55.
This is another great theme for freelancers. Salient comes with hundreds of different templates to choose from.
This includes those suitable for e-commerce, blogs, art portfolios, and even video galleries. It also comes with nectar fullscreen rows, which allow you to transform pages into fullscreen view.
Then each transition from one page to the next, offering a stunning experience.
The customizations also make this theme worthwhile, allowing you to truly own the design and stand out from the crowd.
The price tag for this theme is $60.
It's no surprise this theme's trending among freelancers, given its simplicity and extensive customizations. Jevelin is an excellent theme for freelance artists, designers, developers, programmers, and the like.
Easily showcase your skill set in a mobile-friendly format. It comes with a contact form, 40+ custom shortcodes, one-click install, and it's SEO friendly.
There's also a new element editor, which enables you to edit content quickly and easily.
It's even compatible with WooCommerce for those in the online retail business. The price for this theme sits at $59.
If you're the type who likes to switch things up on a whim, then the Divi theme is for you. This allows you to edit your template design in real time.
The moment you adjust the colors, typography, content, and anything else it updates right away. This way, your visitors see the change instantly.
Also, you can update the text — just click on an area and start typing. All of the elements of this theme is easily customized, including the CSS, spacing, sizing, and fonts.
If you need to make edits to global elements – no problem. They're synced so whatever change you make to one page is seen across multiple pages.
On top of all that, the pages load quickly and don't require page refreshes.
So what's the cost for this impressive theme? Well, the pricing for this theme is a bit unique. While the rate is $89/yr, you're not just getting access to this one theme.
You get access to an entire collection of themes and plugins. However, if you're not keen about paying an annual rate, then you can opt for a one-time fee of $249.
Related: 8 freelance websites to find high paying jobs
Over 100K people are using this theme – why? Because it's highly versatile, especially for artistic freelancers.
And we're not just talking about painters and graphic artists – it's also an excellent choice for musicians, photographers, web designers, and any other creatives.
There's a vast amount of elements you can use for the design of your site. Plus, the setup is simple. The modules it comes with also make it easy to create a site for a magazine, online shop, listings, and more.
In just a few clicks, you can completely redesign the demo with its own unique look. The drag-and-drop features also make rearranging each page a breeze.
Then the support that comes with this theme is quick and friendly.
If you're interested in purchasing this theme, be prepared to pay $59.
You have some freelancers who like to go over and beyond with their website's presentation. And then you have others who are minimalists.
The latter is exactly who the Osmos theme targets – freelancers who are looking for a simple online portfolio to showcase their work.
It's clean, multifunctional, and comes with all sorts of customizations. It's ideal for any type of freelancer, including illustrators, photographers, professionals, and more.
You can easily change the theme on the spot, in case you grow tired of the current look or simply don't like it. You're also able to switch out the colors and size of the font.
When you pay the $59 price, you get access to a variety of styles of blogs, posts, pages, and portfolios.
Meet Brynn – a sophisticated, yet simple template you can use for your freelance portfolio. It comes with a variety of templates, including a Pinterest style demo.
Of course, there are a variety of different templates to choose from, such as minimal, masonry, shop, horizontal scroll, and more.
There are roughly 14 homepage variants, as well as a range of layouts for the inner pages. If you're trying to show off your work in an organized way, then this is for you.
All of the designs offer plenty of white space so there's no clutter or confusion. Sound like something you want? Then you'll have to pay $59 for this portfolio theme.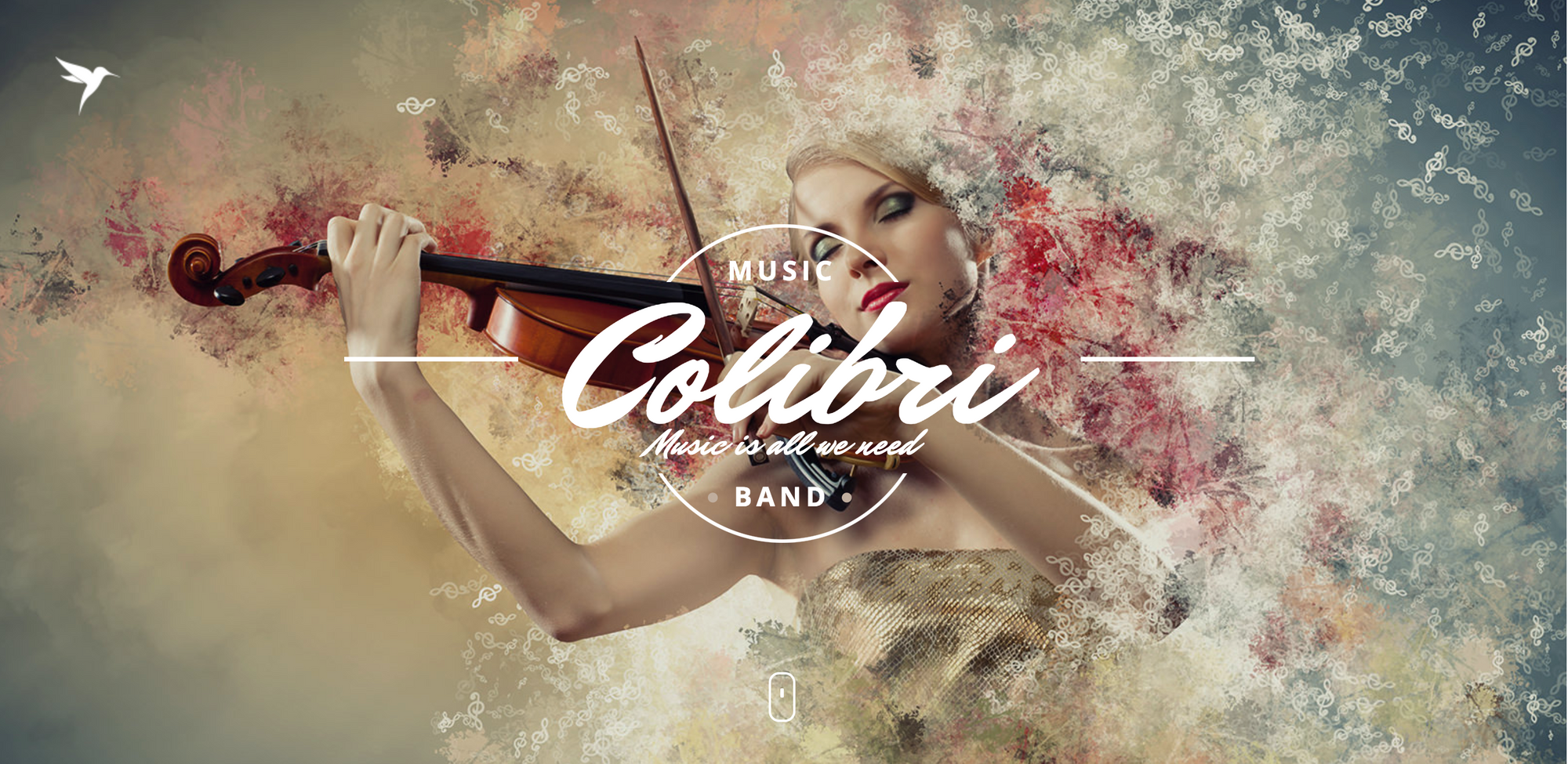 Not enough love is given to the freelancers who are musically talented. So we introduce the Colibri theme, which is designed specifically for singers, bands, DJs, and other types of musicians.
It's a beautiful theme that you can integrate with your social pages to boost your visibility. And we're not just talking Twitter and Facebook, but social networks that actually matter to musicians, like SoundCloud and BandInTown.
The theme also works for you by updating your site with new images and posts it finds on your Instagram, concert schedule, Twitter, or BandInTown accounts.
All you have to do is regularly update your social media accounts and it does the rest. And what's even better is that it comes at a low cost – $39.
Related: 6 best tools for freelancers
This is the perfect name for a theme a freelancer lacking in coding skills would want. Like the others on this list, Uncode is very user-friendly, with the non-coder in mind.
There's something for everyone here. For instance, if you're a freelance writer, you can use the blog theme to showcase your penmanship.
Or if you're a musician, you can use one of the creative demos to showcase your artistry. Other templates available include shops, slides scroll, one page, and frame.
You can pay $59 for this theme, which comes with six months of support, quality checks, and future updates.
Experienced freelancers know that your portfolio is your resume. With the Dani theme, freelancers of all types can create aesthetically-appealing digital showcases.
This is especially so for freelancers who have visual content to show off, such as videos or images. There's a full-screen mode you can implement for a closeup of your content.
You can also choose to add lightbox galleries or various grid layouts.
Musicians will also find this theme worth checking out. There's an integrated audio player you can use to upload your audio files.
It has hosting services from one of the leading cloud hosting providers to manage your audio file storage.
If this sounds like a theme that suits your freelance needs, then you can buy Dani for just $59.
Setting Up Your Online Portfolio on WordPress
Having a portfolio is the key to turning your freelance job into a freelance career. Your clients are looking for proof of your skills, not a resume.
With these beautiful themes, you can showcase your professionalism, as well as your talents. They're all easy on the wallet compared to others that can run into the hundreds or even thousands of dollars.
It's a great way to establish an online presence and grow your personal brand as a freelancer.
So check out these themes and let us know in the comments which ones you decided to go with and why!